Waterproof long-lasting brightening concealing liquid foundation
Returns Policy
OOTDSHARE accepts the payments include Master, American Express, Visa, PayPal, and Alipay, check details here.
We want to ensure that you are completely satisfied with your purchase and shopping experience. If there is a reason for a return or exchange, we want this process to be as easy as possible for you. Please see our return and exchange policy here.
Honestly, people like this item very much. First of all, its shape is so cute and it firstly catches theirs' hearts. The design of the brand is excellent. Also, it's convenient for us to carry.
Now, I talk about the way how to use it. Before we use, we should shake the item to make the liquid evenly. Then, we wear it on our skin, using hands to apply it evenly. Last, we can accord to the makeup to make a proper adjustment. Then, a delicate and beautiful makeup appears. The most important point is that the makeup looks natural.
Next, I'll talk about some benefits of the item. One, it's easy to apply. From this point, we can know its texture is soft and smooth. Two, it controls the oil very well. The item pays attention to the matte effect. And it does it. The effect is good. Third, it's a concealer. Every disadvantage can be covered under using it. Do you want to have a fair complexion? Yes, you will. Do you want to have natural makeup? Yes, you will. Do you want to brighten your skin? Yes, you will. Last, it is waterproof. If you are a person who sweats a lot, it can help you.
Besides, there are 4 colors of the item. You can know the specific information from our website. Also, it's not difficult to wash out the foundation. Last, I want to tell you a secret that is many people rebuy it. I guess you have been attracted.
Item specifics
Formulation:

Liquid

Sunblock:

Yes

Benefit:

Moisturizer,Brighten,Concealer

Size:

Full Size

NET WT:

15ml




Model Number:

Liquid foundation

Quantity:

1 pc

Ingredient:

as shown

Certificate Number:

xxx

Type:

Foundation




Type:

Liquid Foundation

Size:

8cm x 2.6cm

Net Content:

15ml

Shelf life:

3 years

Quantity:

1 pc
Features:
Type:Liquid Foundation
Size:8cm x 2.6cm
Net Content:15ml
Shelf life: 3 years
Quantity:1 Pcs
Description:
1. Brighten, Easy to Wear, Whitening, Long-lasting, Other,Concealer, Oil-control.
2. Liquid Foundation is a lightweight foundation treatment that boosts radiance to leave skin silky smooth.
3. Waterproof and sweatproof, persistent not to take off makeup.
4. Shake before use, hands touches, the makeup simple, convenient.
Note:
Due to the different monitor and light effect,the actual color maybe a slight different from the picture color.
Package Includes:
1 x Liquid Foundation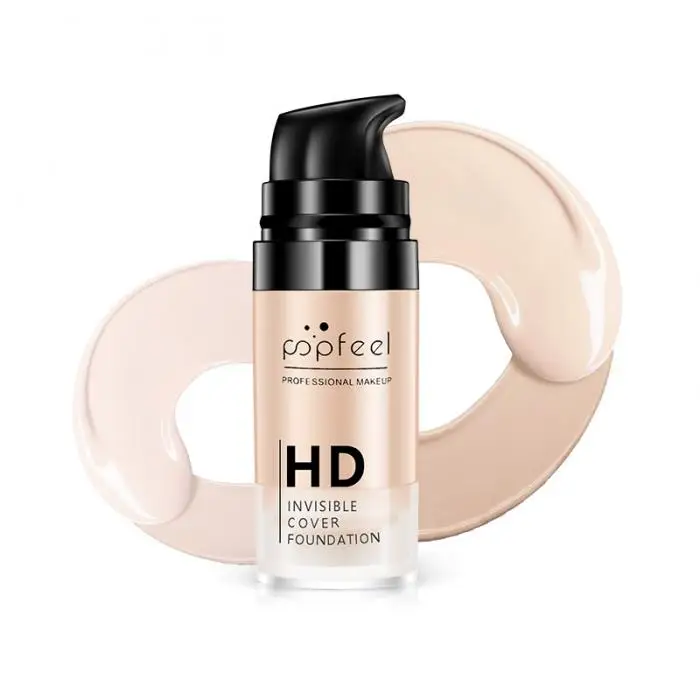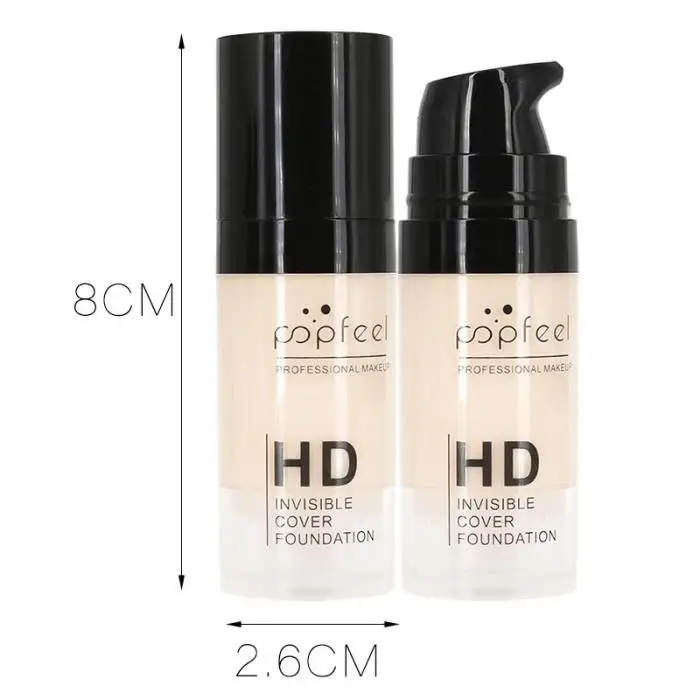 Packaging Details
Unit Type:

piece

Package Weight:

0.035kg (0.08lb.)

Package Size:

3cm x 3cm x 8cm (1.18in x 1.18in x 3.15in)

Item specifics
Benefit
Moisturizer,Brighten,Concealer
Certificate Number
xxx
Formulation
Liquid
Ingredient
as shown
Model Number
Liquid foundation
Net Content
15ml
NET WT
15ml
Quantity
1 pc
Shelf life
3 years
Size
Full Size
Sunblock
Yes
Type
Foundation
How to measure your body?
Perfect - fitting clothing starts with perfect measurements. Here, we'll show you which measurements are needed and how to correctly take them.
Measure directly on your body. Measure your chest over the fullest part of your bust while wearing a bra that fits well. Your seat measure should be measured around the fullest part of your hips. Inside leg length is measured from the crotch to the floor. Do not measure over other clothing.
a) Bust
*This is not your bra size!
*Wear an unpadded bra (your dress will have a built-in bra)
*Relax arms at sides
*Pull tape across the fullest part of the bust


b) Waist
*Find the natural waist
*This is the smallest part of the waist
*Usually about 1 in. above belly button
*Keep tape slightly loose to allow for breathing room

c) Hip
*Find the widest part of the hips
*Usually about 7 in. below natural waist
*Tape should brush across both hipbones

d) Inside leg length
Clothing-International Size Conversion Chart